Features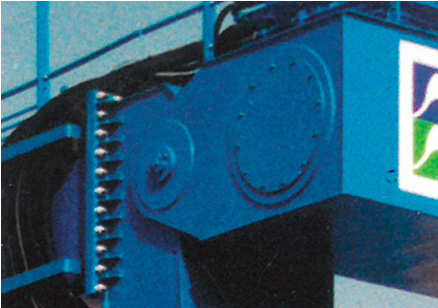 ARTICULATED JOINT STRUCTURE
Available with articulation to absorb torsional moments, thus properly settling and facilitating proper wheel movement on irregular surfaces.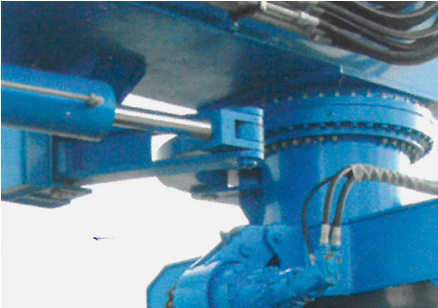 AUTOMATIC STEERING ALIGNMENT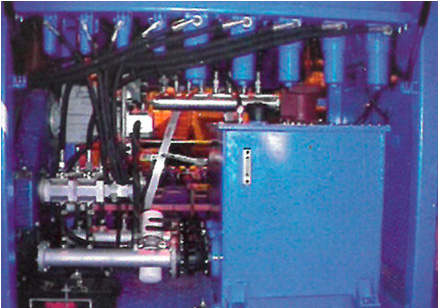 HYDRAULIC DISTRIBUTION SYSTEM FOR MANOEUVRING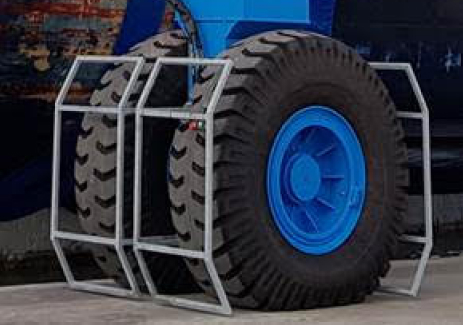 GEARED DRIVE ENGINES
Geared drive engines with compact wheels. Two or four, and even eight are mounted for lifted load capacity solutions depending on the slope and speed required.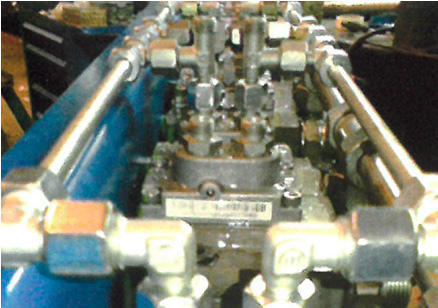 HYDRAULIC DISTRIBUTORS WITH SAFETY VALVES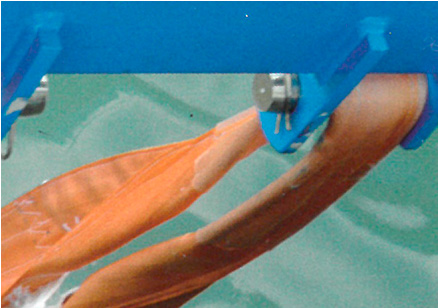 SWINGS WITH CENTRAL MOORING TO HANG THE SLING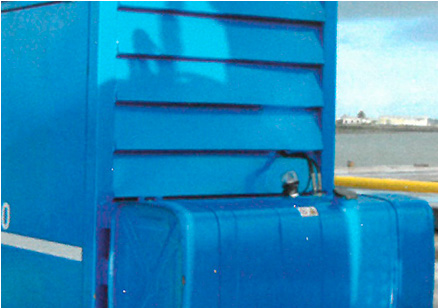 PAINT
Blast-cleaned until reaching SA level 2 ½. Painting consists of: 1 coat of two-pack epoxy primer; 1 two-pack epoxy middle coat, and 1 polyurethane enamel finish with a minimum thickness of 180 microns.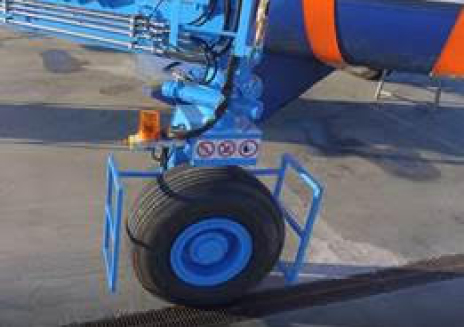 STEERING MODES
Cylinder or turntable and PLC steering according to the needs of the required steering modes.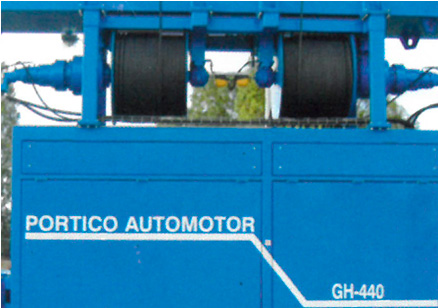 SOUNDPROOFED PROPULSION UNIT
Suitable for obtaining a 94 dB(A) LWA (sound power level) equal to an average sound pressure level of 66 dB(A) at 10 m, in accordance with Directive 2000/15/EC. Foreseen for outdoor operations.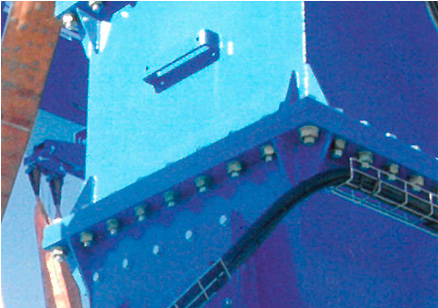 EASY-TO-DISASSEMBLE BOLTED STRUCTURE
In order to eliminate the risk of corrosion between the components comprising the bolted joints, they will be finished with waterproof seals when on-site assembly is carried out.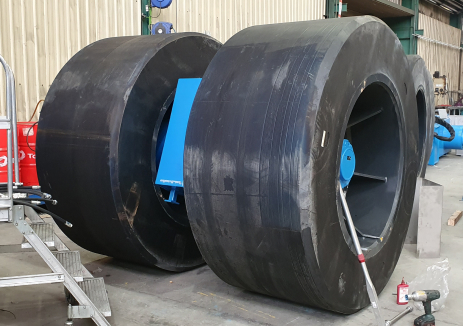 SUPER CUSHION WHEELS (SOLID) AND SAFEGUARDS
No punctures, no blow-outs.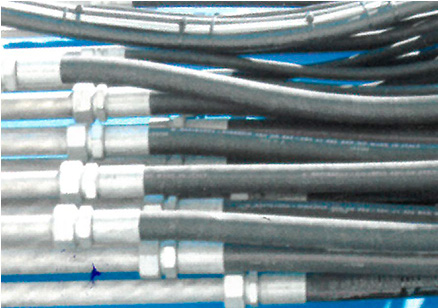 STAINLESS STEEL HYDRAULIC PIPE
Stainless steel precision pipe, in accordance with the DIN-3291 standard.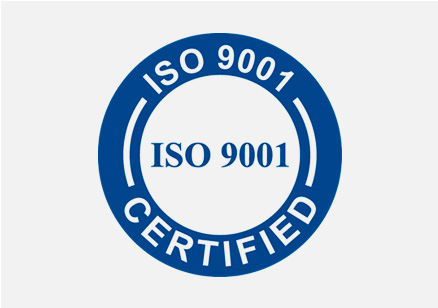 CERTIFICADO ISO 9001
REMOTE CONTROL
Remote control with a dual band 2.4GHz and 5GHz WiFi receiver so that the best choice can be made for each machine's place of installation. High speed and low interference.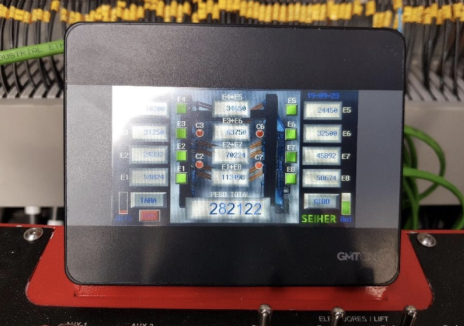 COLOR SCREEN
Color screen displaying weight information from each lift and total or partial sum, safe operating period (SOP), and steering modes.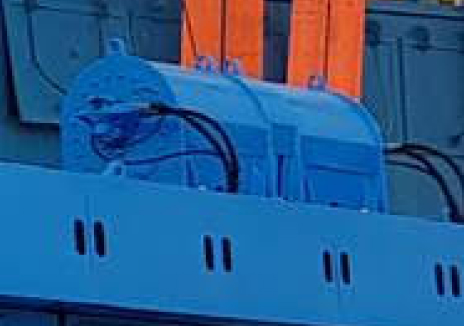 GEARED LIFTING ENGINES
A geared lifting engine featuring fairings and positioned within the drum itself to provide a much more compact look, with two lifting speeds for greater no-load efficiency.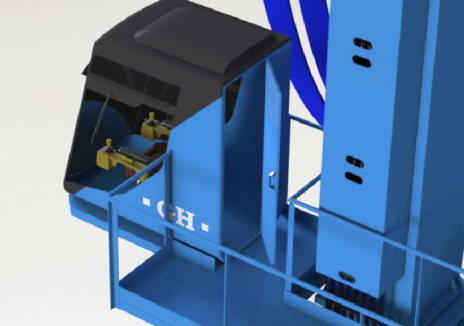 ERGONOMIC CABINS
Cutting-edge, ergonomic cabin design.
Displacement types
Four types of rotation:
STD


Movement with the 2 front wheels using pistons.

STD + 90 mechanical


Lateral movement using pistons.

STD + mechanical polar


The unit rotates 360º on its own axis using pistons.

Electronic Rotation

(Using slewing bearings and a PLC)


0º: STD: Movement with the 2 front wheels
90º: Lateral movement + steering with the right-side wheels.
Polar: The unit rotates 360º on its own axis
+- 45º: + Movement in both diagonal directions.
Inverted: Movement using the 2 back wheels.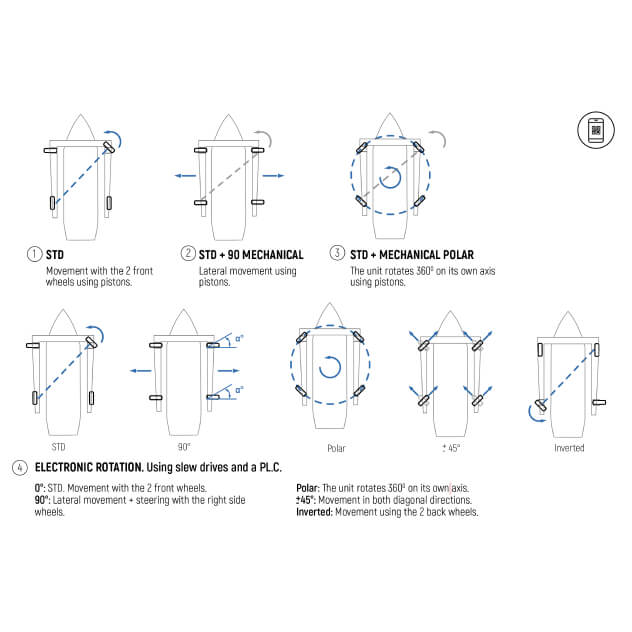 Any question?
Contact with us