Lifting capacity
2,5t - 12t
Height
Up to 6 levels
(25m)
BOATYARD SPACE UTILISATION
We design and manufacture rail-mounted gantry cranes for dry docks that are adapted to each client's specific space and needs, optimising space and expanding docking capacity to get the most out of the boatyard.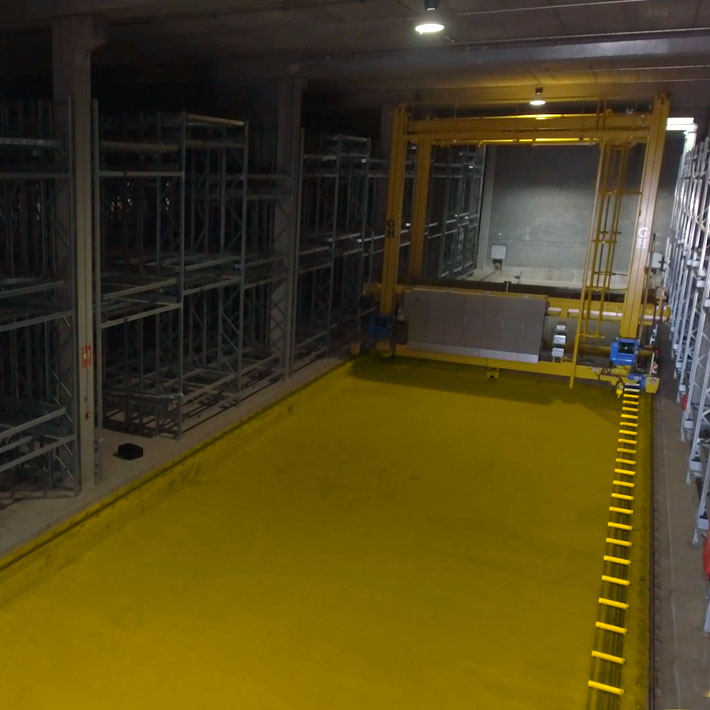 DESIGN AND CONSTRUCTION SUPPORT
Our work is an integral part of selecting the best-fitting solution for our client, which is why we provide support from the dry dock design process through to construction.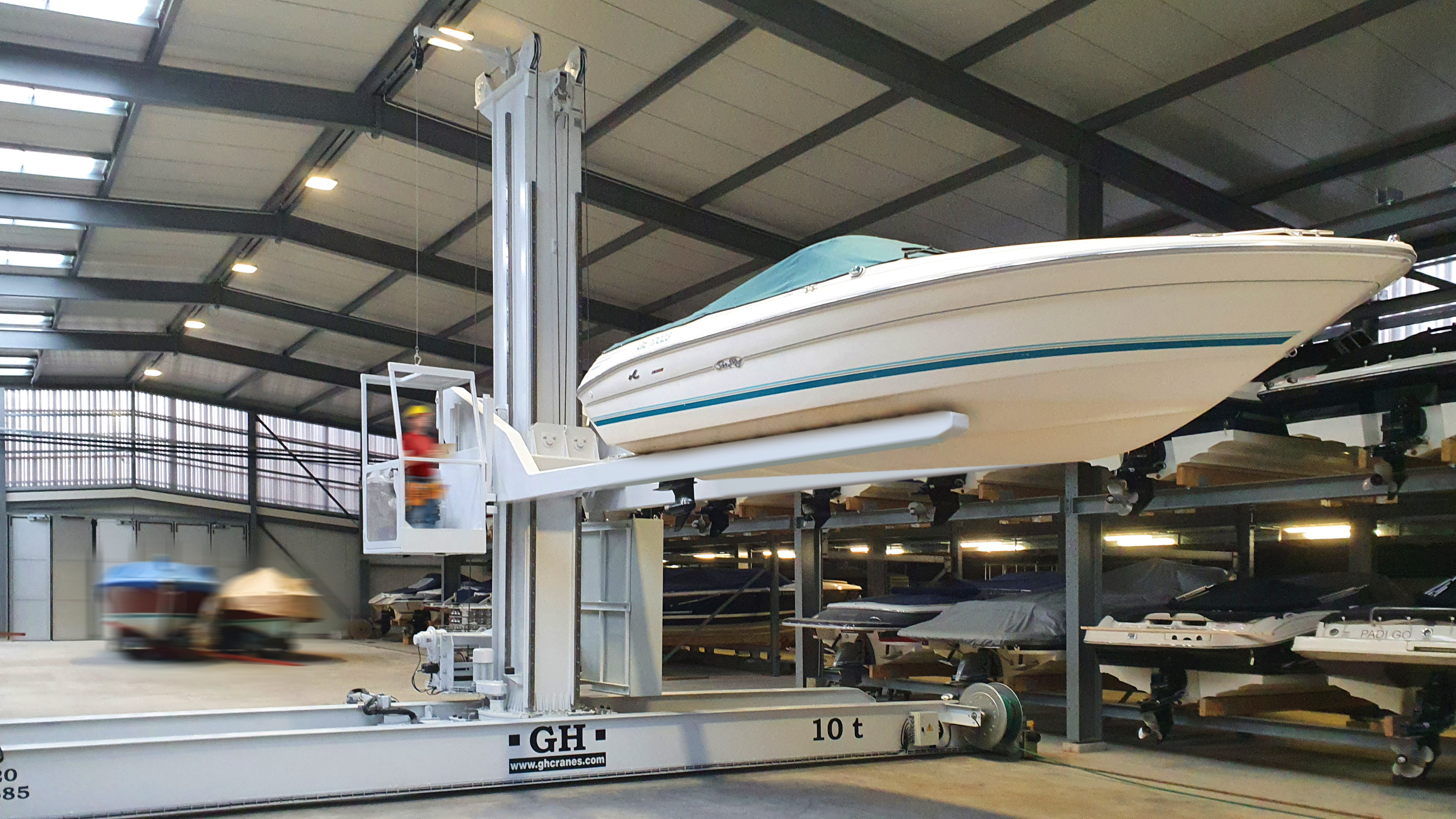 VERTICAL EFFICIENCY
We design and manufacture gantry and stacker equipped mast cranes that provide service to dry docks. Theses cranes are adapted to the specific needs of each client as well as the available space in order to optimize their capacities and expand their mooring abilities, getting you the most out of your dry dock.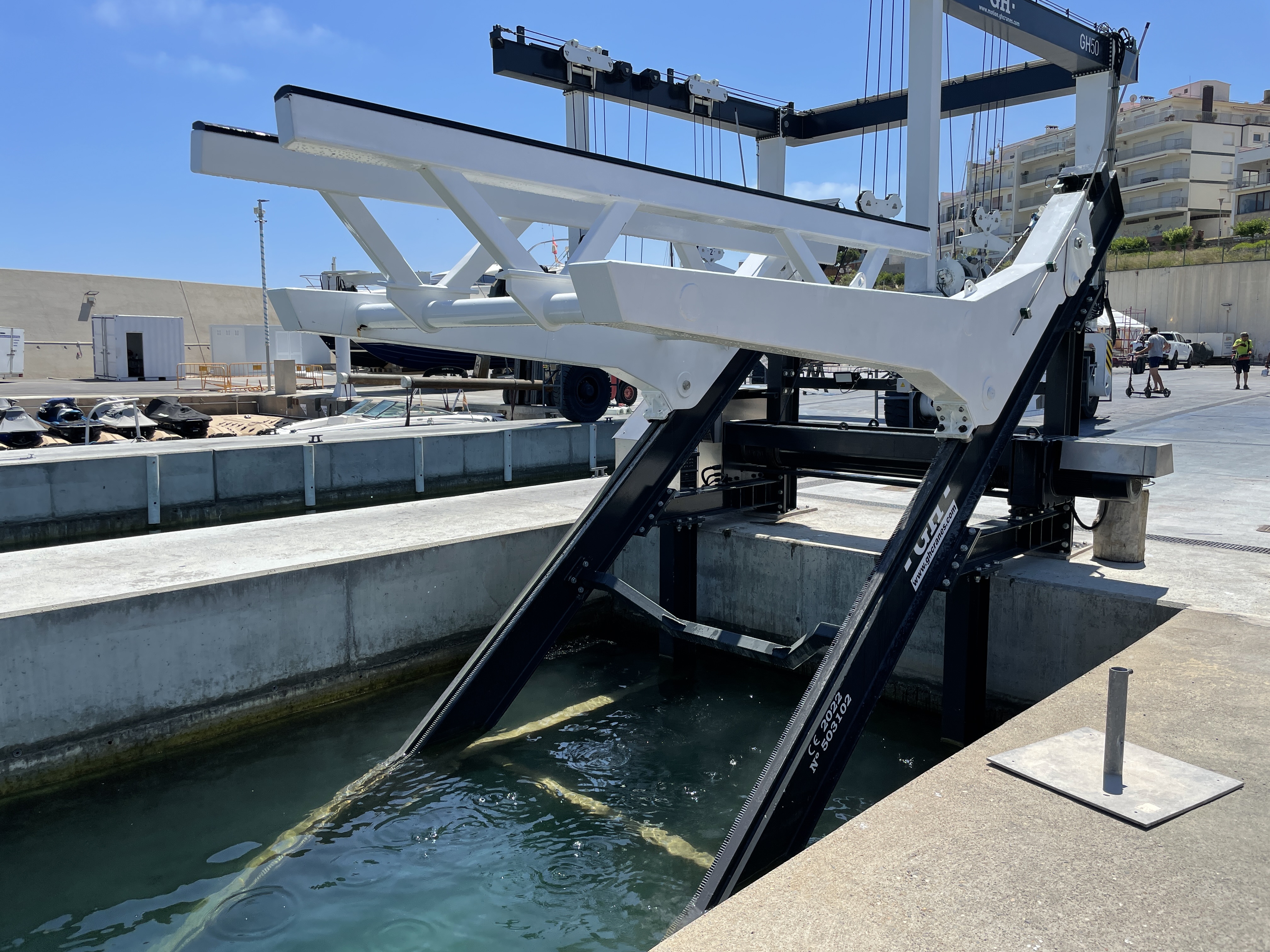 DRY DOCK BOAT STORAGE
Boats are not in contact with the water, improving preservation and safety.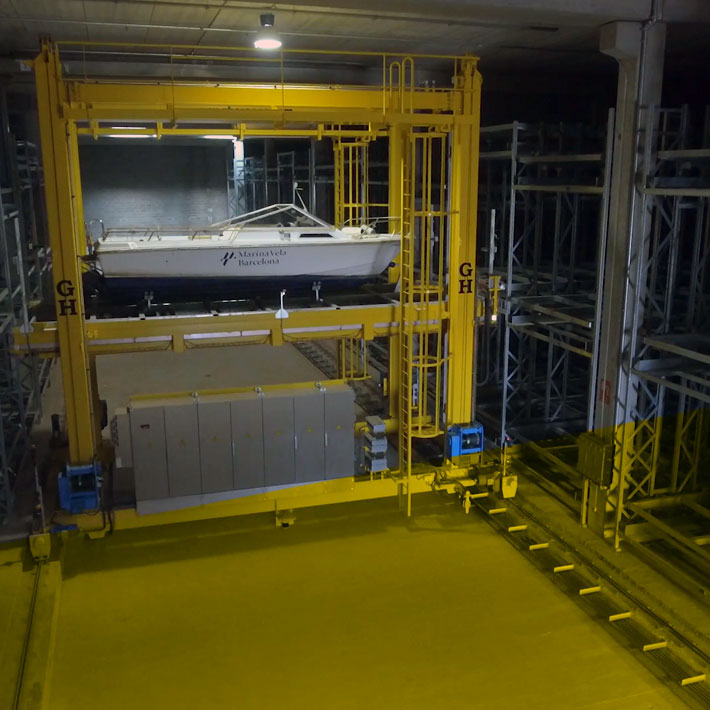 Any question?
Contact with us